Aluminum Beam Gang Form System offers unsurpassed forming versatility and a host of unique features, benefits and advantages. At the heart of this system is our computer-optimized aluminum beam which features an extremely high strength-to-weight ratio.
The Aluminum Beams or Joists are fastened to steel or aluminum walers by means of our unique beam attachment clamps. A suitable plywood is attached to the resulting rigid, compact and lightweight lattice to create the basic gang form. The use of any of the accessories available enhances the versatility of the Aluminum Beam Gang Form to achieve a wide range of forming conditions.
Because Masons has several aluminum beam and waler sizes and three capacities of ties available for use on the Aluminum Beam Gang Form, a wide variety of beam spacings and tie patterns can be utilized.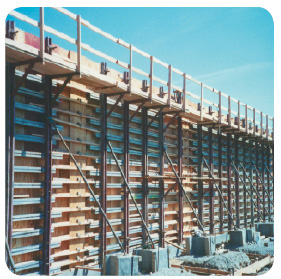 MIDDLE SCHOOL - SALEM, OR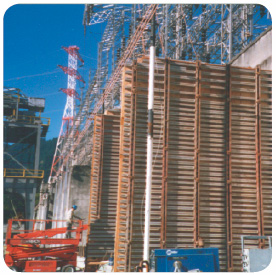 DAM - BONNEVILLE, WA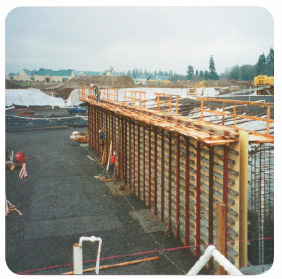 HIGH SCHOOL - VANCOUVER, WA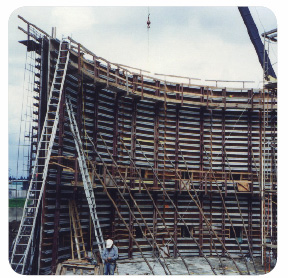 DIGESTER TANK - VANCOUVER, WA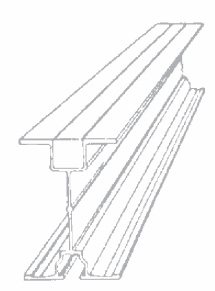 RETURN TO TOP
---